Clean-Room 24/7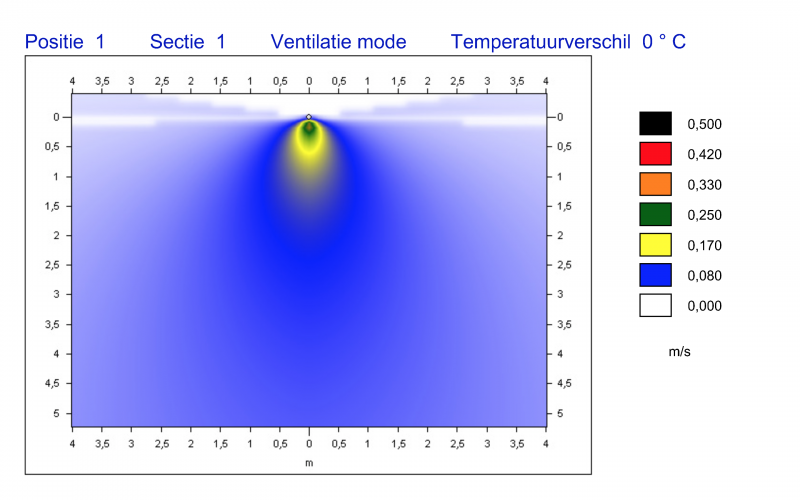 HIGHCARE designs and builds metal cleanrooms. The production and industrial assembly of modular cleanrooms is HIGHCARE's field of expertise. A Cleanroom 24/7.
We supply a 24/7 ready-to-use low-dust area that is certified by an independent organisation as standard. This ISO certificate represents an internationally recognised quality system with clear quality requirements.
HIGHCARE has designed and produced modular cleanrooms for more than 25 years.
A HIGHCARE cleanroom comes with a unique air technology that totally flushes specific areas. The filtered air reaches the entire room (flush). This specially purified air is blown in from the ceiling in a draught-free manner and is extracted at skirting board level.
All HIGHCARE materials have been especially selected and can be applied safely in cleanrooms. No flammable products such as PUR, PIR or PS are used in walls or ceilings.
CHARACTERISTICS
The typical characteristics of the HIGHCARE system are:
Design
Modern sterile appearance.
Synergy between the metal walls and ceilings.
Flat and smooth transitions between windows, walls and ceilings.
Glass sliding doors.
Pipes not visible in the room but led through hollow walls and ceilings.
Facade-high glass wall segments that ensure a pleasant working atmosphere.
Level ceiling with LED lighting.
Technology
High-quality air technology.
Return air via the skirting boards at the bottom of the walls.
Unique synergy between HVAC, windows, walls, ceilings and lighting.
Installation components by internationally accepted suppliers.
Freestanding modular box-in-box system.
Fireproof: No PUR, PIR or PS in walls and ceilings.
HIGHCARE stands for high quality 24/7.
Level ceiling; easily accessible.
LED lighting; 50,000 hour lifecycle.
The design is in line with GMP, EMA, IFS, BRC, ISO and HACCP.
Flexibility
Flat, smooth and easy to disassemble walls and ceilings.
Damaged parts can be replaced quickly and inexpensively.
This modular system makes it easy to enlarge rooms.
Hollow walls and ceilings are airtight and remain easily accessible.
The lighting plan is movable and easy to expand.
Flexible, even 10 years after completion.
Financial
Box-in-box system with reliable contract sum.
Sharp and competitive price level.
Lease possible via HIGHCARE.
Delivered ready for use with ISO certificate.
The system can be reassembled and is easy to relocate.
Long economic lifespan.
Low maintenance costs.
LED lighting; 50,000 hour lifecycle.
HIGHCARE has its own maintenance service.
A HIGHCARE can be sold in the second hand market.
Leading, internationally operating clients go for HIGHCARE.
Construction process s
Short lines between client and project engineer.
Clear project phasing with intermediate goals.
Short construction period according to specific planning.
We share thoughts and ideas. The design is tailored to the characteristics of your business.
Independent market party due to in-house production.
More than 25 years of experience.
WHY BOX-IN-BOX AND STAND-ALONE
Why is a HIGHCARE stand-alone cleanroom built according to the box-in-box system? It guarantees you maximum freedom to remodel or expand in the future. Contaminating equipment is kept outside the cleanroom. This easy to (dis)assemble box-in-box system makes it possible to carry out repairs or adjustments locally without bringing the production process to a complete standstill. Modifications are easy to carry out thanks to the simple click-and-click system, possibly by your own staff and therefore at a lower cost. The system consists of durable materials. The complete cleanroom, including the intermediate floor, can be disassembled, moved and easily reassembled. The building concept is based on the IFD system with a short construction period according to specific planning.
CLEANROOM WITH ISO CERTIFICATE
HIGHCARE designs and builds turnkey validated metal cleanrooms; an ISO 14644 certified low-dust space. The state-of-the-art cleanrooms are applied in many sectors such as the precision industry, optical industry, aviation and aerospace industry, food industry, pharmaceutical industry, but also in the production of high-quality electronic products such as the semiconductor industry.
< CONTACT / ADVICE / QUESTIONS? >


Back