HIGHCARE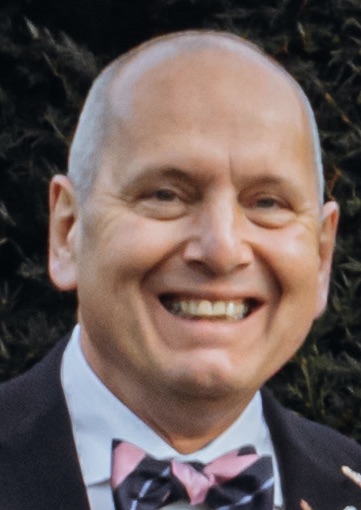 Lids on baby food, communication equipment for rockets, cytostatics for hospitals. Just some of the products that are produced in HIGHCARE cleanrooms. This Tilburg-based company has been designing, producing and installing metal cleanrooms according to the Industrial Flexible Disassembly (IFD) system for twenty-five years.
HIGHCARE is the only company in the market that supplies cleanrooms ready to use; walls, floors, technical installation and HEPA filter units. All components are of high quality, industrially prefabricated and matched to each other. The construction pace is therefore much faster and the costs lower. 'Moreover, customers have only one point of contact,' says Director-owner Bas de Bruijn. Everything in one place. HIGHCARE designs, produces and installs low-dust areas. Unique metal cleanrooms with a high classification and provided with air conditioning.
<ISO, internationaal, objectief en onafhankelijk>
RELIABLE AND REPRODUCIBLE
The demand for cleanrooms is increasing, notes De Bruijn, who serves companies in the semiconductor, precision mechanics, (bio)pharmaceutical, food and aerospace industries. 'Increasingly more operational processes require special conditions in order to assemble reliable and reproducible products. The technology in, for example, the semiconductor industry is at such a high level that the air must be incredibly clean, with the right relative humidity and temperature, to prevent a dust particle from disrupting the process.' Reliability is playing an increasingly important role in these higher production requirements. 'In view of their reputations, customers want to avoid mistakes at all times. This translates into not just being reliable for one hour, but 24/7, at every measurement point, for the long term and for large quantities.' HIGHCARE has become a specialist in this field.
COMMERCIAL APPEAL
The commercial appeal of a cleanroom contributes to growth as well. 'If, as a company, you can claim to have a cleanroom available for production, customers may be more inclined to opt for your product as opposed to others. It indicates that you can offer a high-quality production environment, which is regularly checked for a whole package of quality requirements by an objective assessor. That inspires confidence,' says De Bruijn. The HIGHCARE cleanrooms are therefore composed of carefully selected inert materials that are suitable for sterile environments and, depending on the sector, comply with international standards such as ISO, CGMP, HACCP and BRC.
THE HISTORY OF HIGHCARE
The company originated from an installation company that worked mostly for Philips in the '60s. Philips was the first to purchase low-dust areas. The upgrading of the assembly workshops took place in the Volt factories in Tilburg.
In the early '70s, under the inspiring leadership of Koos Nolte, the company developed in various directions. In addition to the familiar installation technology, other spheres of activity were explored such as infrastructure for traffic, airports, car parks and… high-quality, low-dust areas. The 70s provided the ideal climate for the company to work on these new developments. At that time, HIGHCARE's predecessor grew into one of the largest producers.
PHILIPS
At the end of the '80s, the parent company, the NIG Group, was sold to Stork. In that period Philips, the largest customer, started a reorganisation under the powerful name "Centurion". Stork responded by hiving off all non-core activities and stipulating that the takeover candidates would no longer use the old company name.
As their largest customer was in the process of reorganising, the need arose to change strategy and the company was continued as a new company under the name "HIGHCARE". With international aspirations. During that time, HIGHCARE developed an innovative building technology: IFD.
<IFD Modern Building Technology>
STAND-ALONE SYSTEM
Another advantage of the IFD concept is that the cleanroom can be placed stand-alone in an industrial hall. A box in a box, as it were. This is particularly alluring for young entrepreneurs. If they decide to move to a larger premises after a few years, they can easily relocate the cleanroom as well,' says De Bruijn.
SALE LEASEBACK
Should a client opt for a "sale leaseback", it is important that this cleanroom is not permanently fixed to the building, with the exception of the floor covering.
HIGHCARE DESIGNS, PRODUCES, INSTALLS
The cost of an average cleanroom depends on the project and ranges from 150,000 to 1.5 million euros. HIGHCARE's clients include DSM, VDL, Arion, BasicPharma, Pranafarm Russia, Louwers Hanique, Weener Plastics and Antwerp Space. Next year, De Bruijn will be aiming for abroad. 'We are already active in Belgium, Germany, Russia and Bulgaria. We want to expand further to include Brazil and the Middle East.'
RUSSIA
Under the secure umbrella of Economic Affairs, the company provided cleanrooms for businesses in Samara, Russia and Sofia, Bulgaria.

Since 2002, HIGHCARE is led by Director Bas de Bruijn. He graduated as an engineer at the Architecture faculty of the IHBO in Tilburg (Higher Technical College) in 1985.
Back